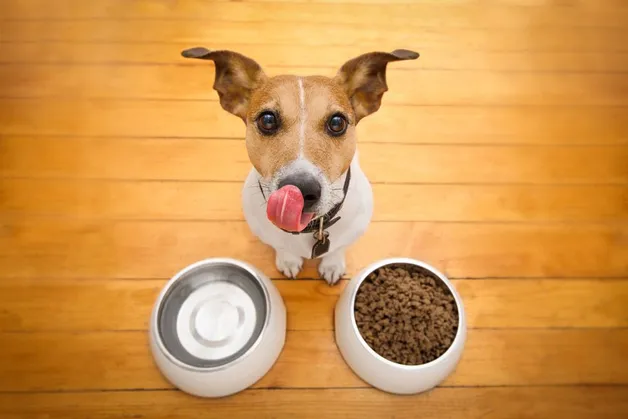 Pets, like humans, develop various health conditions, such as diabetes and liver or kidney disease, which may require changing their diet. Dealing with pets with multiple health conditions can be overwhelming, but the help of a great veterinarian at your local animal hospital can make it far more manageable. Veterinarians offer nutritional counseling to help keep your pets healthy, ensure they eat right based on any illness they may have, and prevent obesity. Our veterinary care team at Bryan Animal Clinic in Decatur, AL, is dedicated to helping ensure your pet is healthy. Let's look at a few things to keep in mind regarding pet nutrition.
Nutrients
Your dog needs specific nutrients from food, which is a source of energy that helps it maintain a healthy body and grow. Dogs need six essential nutrients for optimum health:
water
proteins
fats
carbohydrates
minerals
vitamins
Nutrient-rich Dog Food
Your local animal hospital may carry recommended dog food full of the nutrients that your dog needs. Ask our veterinarians which food brands we recommend for your specific dog.
Feeding Your Adult Dog
Adult dogs require sufficient nutrients to provide their bodies with enough energy to maintain a healthy body and repair body tissues. The amount of food you should feed your dog is based on its size and how much physical activity it gets. Activity levels vary significantly among dogs and play an essential role in determining how many calories they should get daily.
Nutritional Counseling and Overweight Dogs
As dogs age, they burn fewer calories because they become less active. When this happens, sometimes dogs can become a bit overweight. Speak with our veterinarians to discuss your pet's eating and activity habits to establish a diet plan. You may have to swap out giving your dog those extra treats and give them extra love.
Schedule a Nutritional Counseling Appointment with Our Veterinarians
Our veterinary care team at Bryan Animal Clinic in Decatur has your pet's health high on our list of concerns. Our experienced veterinarians can help your pets eat nutritious foods and get enough exercise to reduce the risk of certain illnesses and prevent obesity. Call our team today at (256) 350-0311 or reach us through our website by using our online contact form.