Taking care of your pet is a lifetime of love, but it often begins with making sure your pet is spayed or neutered. This routine surgery helps to keep your pet healthy and controls the pet population. If you need pet surgery performed, be sure to find a trusted animal hospital such as Bryan Animal Clinic in Decatur, AL.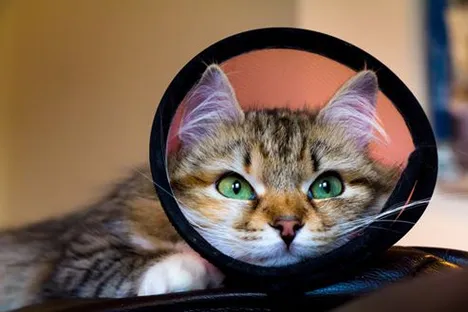 What Is Spay or Neuter Surgery?
A spay or neuter surgery is a surgery that is performed on your pet to make him or her sterile. Females are spayed, while males are neutered. This surgery is commonly performed on animals when they are young, but truthfully the surgery can be performed on an animal of any age as long as the animal is healthy enough to undergo surgery. The surgery takes only a matter of minutes but has a lifetime of benefits associated with it. While cats and dogs commonly receive a spay or neuter surgery, it is also possible to perform this surgery on farm animals and pocket pets.
How Does It Help?
First and foremost, spaying and neutering help to control the pet population. Every year, millions of homeless and unwanted pets find themselves in shelters. By limiting the number of unwanted pregnancies in animals, it is possible to help take the pressure off of overcrowded animal shelters. Spay and neuter surgery can also help to keep your pets healthy later in life, as it helps your pet avoid dangerous cancers that form in the reproductive organs.
What Should I Expect
Like any surgery, expect your veterinarian to take your pet's vitals before surgery. This can include taking blood work to check overall organ health, checking your pet's temperature, and listening to your pet's heart and lungs. If your pet is healthy enough to undergo surgery, your pet will undergo light anesthesia.
Following a quick and successful surgery, your pet may be held for a few hours to make sure he or she recovers comfortably. Your pet may have to wear a protective cone for a few days until the incision heals. Our veterinarian may prescribe some precautionary antibiotics to help fight off a possible infection in the event bacteria enters the bloodstream.
Pet Surgery in Decatur, AL
Spay and neuter surgery is extremely important to help keep our pets safe and control the pet population. Our animal hospital offers a wide range of services to animals large and small. Whether your pet requires routine surgery or an emergency procedure, we are here to help. To learn more about pet surgery or to schedule an appointment, call us at (256) 350-0311.